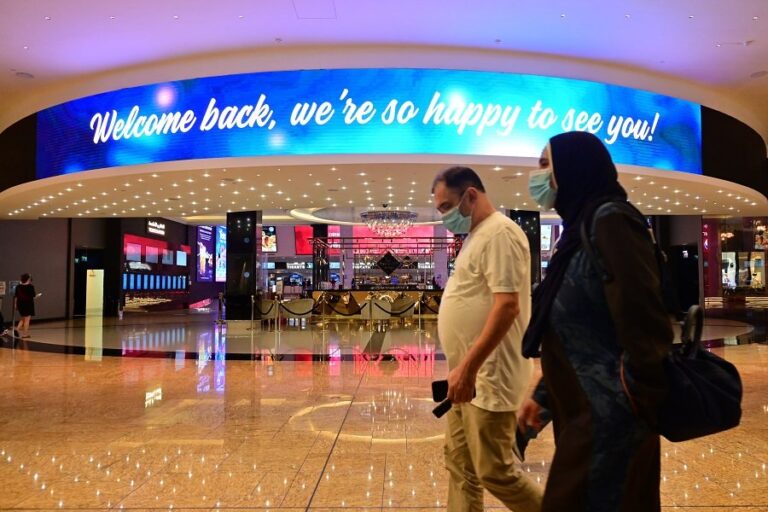 DUBAI: Abu Dhabi will reopen its cinemas at a reduced 30 percent capacity while adhering to coronavirus precautionary measures, state news agency WAM reported.
Earlier in February, the Abu Dhabi Emergency, Crisis and Disasters Committee approved closing all cinemas.
Meanwhile, Dubai authorities have banned local cafes from serving drinks in baby bottles to prevent the spread of coronavirus, Dubai Economy said in a tweet.
"The Commercial Compliance & Consumer Protection (CCCP) Sector in Dubai Economy directed coffee shops to stop serving drinks in baby bottles," DED said.
There has been a spike in new daily cases since the beginning of the year, largely due to the high number of tourists traveling to the country over the holiday period.
The UAE has recorded 2,959 new coronavirus infections, 1,901 recoveries and 14 deaths in the past 24 hours. The total number of cases now stands at 408,236 with 391,205 recoveries and 1,310 deaths.
UAE confirms 3,072 new COVID-19 infections, 10 deathsUAE reports 2,742 new coronavirus cases, 17 deaths